I had the opportunity to come home to Chicago for a few days before my big move.  As I sit here on my couch, I can't stop thinking about my whirlwind romance with blogging that has taken place over the past few months. In only 3 months I have been blessed with the opportunity to be established as a professional blogger. In less than two weeks I will be following my dreams by not only attending, but also covering New York Fashion week. I remember back to last September sulking at my Instagram page as I looked on as bloggers were working the streets of New York. I remember saying to myself , "I should be there, and no matter what I' m going to the next one!" I didn't know how, and I didn't when, but I knew  I had to get there. About 2 months ago a friend tagged me in a link on Instagram from a company  looking for bloggers to attend New York Fashion week. I quickly responded to them via e-mail, and whelp, the rest is history. My bags are packed, my plane ticket is ordered, and my hotel is reserved. I'm telling you all this not to brag  (because this in no way happened because of anything I did, it was only God), but to tell you to never give up on your dreams.
Just one year ago I was pissed off/sad because my web developer, who promised to deliver the moon, had not delivered on much of anything. After working with him for 9 months, I moved on to 4 other developers who took my money and my pride, but still no website. After almost giving up on my dreams,  my angel Aimee from Anchored Designs delivered my baby, Beautiful Epiphany, in only one week.   I am now sitting here talking to you as a professional blogger after only 3 months of being in the field, and in less than two weeks I will be living my  D R E A M and attending New York Fashion week!!!!
For those of you who are afraid to begin walking in your purpose, remember this quote: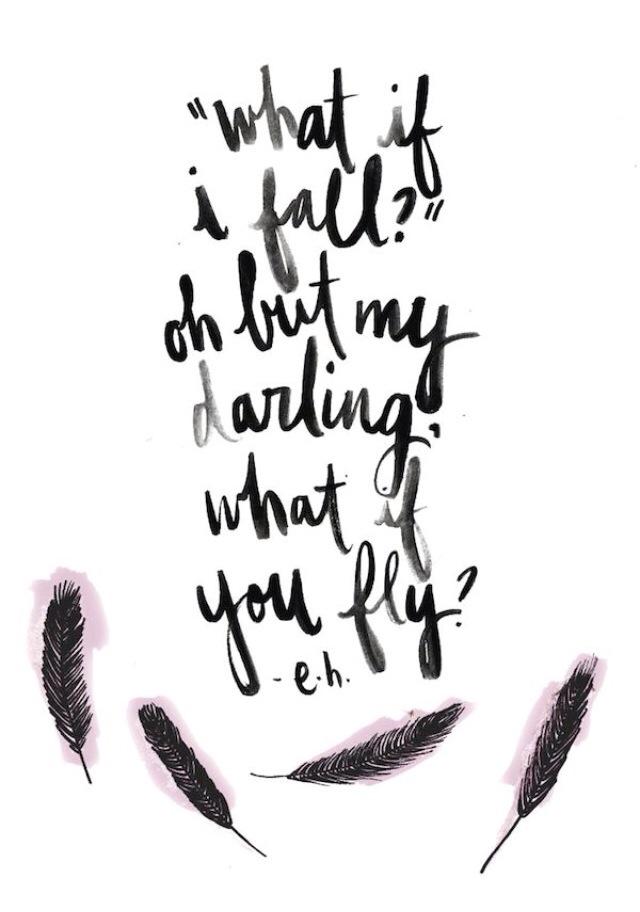 For those of you who are struggling to keep going, just remember:
"You are already equipped with exactly what you need to be who you are supposed to become. – Author Unknown"
And for those of you who are living out your dreams and who are successful in your endeavors, remember:
"Talent is God given. Be Humble. Fame is man-given. Be grateful. Conceit is self-given. Be careful. -Author unknown"
I'm off to continue walking in my purpose and living my dreams! New York Fashion Week here I come! Are any of you beauties going to be in New York for fashion week? If so we should get together for a blogger brunch!